http://www.cameramouse.org
Camera Mouse 2009 was developed by researchers at Boston College and Boston University.  They created the program to help provide individuals with disabilities who couldn't use their hands, a way of accessing the computer.  So for individuals with neurological disorders such as ALS, Cerebral Palsy, Traumatic Brain Injury and Multiple Sclerosis, as well as many others, this program has the potential to open up a new world of possibilities. 
All you need is Windows XP or Windows Vista, a web cam and the free software.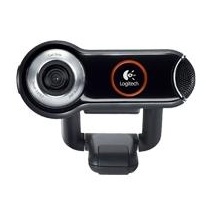 They used the Logitech QuickCam Pro 9000 webcam but they say any webcam of good quality should work fine.
Bucky uses  the Microsoft Lifecam 5000 and it works fine.
The software allows you to customize settings for easier access.  The program does have a dwell feature that enables you to adjust the time until the mouse clicks as well as horizontal and vertical gain adjustments.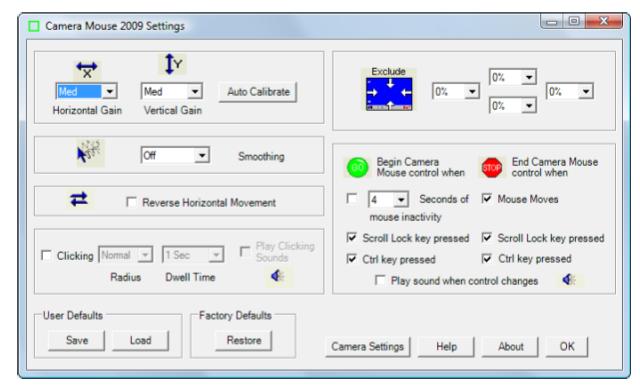 A 15 page Camera Mouse PDF Manual can be downloaded from their website that has step by step instructions and explains the settings and adjustments.
Not only does the website have the Camera Mouse software but has additional downloads for use with the Camera Mouse. See them listed under the video to the right.
There is an informative list of other links and programs that may be used with the camera mouse on their Download page.
Although this is a Windows only program, it is reported in their FAQ section that Camera Mouse does work on Mac's running Windows.
Camera Mouse will also work with AAC devices that are running on a Window's platform.  You will need to install the webcam driver as well as the Camera Mouse software.
Mahalo to Boston College and Boston University for all their hard work and dedication to this project.