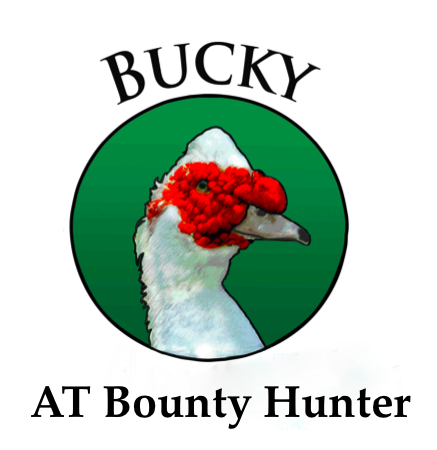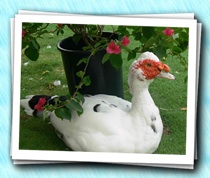 Bucky -  The AT Bounty Hunter
Seeking out assistive technology far and wide. By all exterior appearances, he appears to be a mild mannered pet duck, with a huge fan club.
  But, when the need arises, he becomes a force to be reckoned with. If it is AT and it is wanted, Bucky is on the hunt.

Join Bucky in sharing the whereabouts and goldmines of assistive technology throughout the world.  Get out into your own community and share your ideas and creations and how it has helped an individual with a disability.

If you find it, share it!  We are on the hunt for free or low cost AT items in all categories.  Just email us your discovery and we will post it to our website.  Our search also includes instructions on making low-tech AT, websites and adapting items for children and adults with disabilities.  Each month Bucky uncovers and shares his own new AT discovery.  See Bucky's monthly finds below!  And you can become a fan of Awakening Technologies of the Pacific on Facebook to see other ideas!